Carlos and Davis Center for Surgical Anatomy and Technique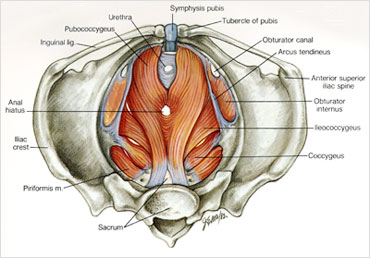 An illustration of pelvic anatomy from the Dr. John Skandalakis/CSAT era of print publishing, which encompassed the mid-1980s through the early 2000s.
Established in 1984 under the guardianship of late founding director John E. Skandalakis, MD, PhD, and currently directed by Keith A. Delman, MD, the Thalia and Michael Carlos and Alfred A. Davis Center for Surgical Anatomy and Technique (CSAT) of Emory University strives to provide education in human macro anatomy in order to create surgeons and surgeon scientists who understand and respect the anatomic basis of modern surgical care. CSAT offers training in surgical anatomy and surgical technique through workshop and simulation/web-based platforms to medical students, residents, and practicing physicians, and disseminates information via printed materials and electronic media to this same community. The Carlos and Davis families' generous support of CSAT has allowed Dr. Skandalakis' passion for surgical anatomy to inform a program that will live well beyond his passing and continue to shape surgeons of distinction for generations to come.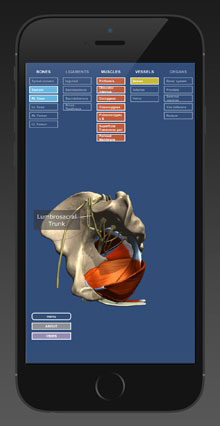 A screenshot from CSAT's Anatomy of the Male Pelvis app for the iPad and iPhone, released in 2017.
In late December 2017, CSAT was awarded reaccreditation for five years as a Comprehensive Education Institute (CEI) of the American College of Surgeons Accredited Education Institutes (ACS-AEI) program. ACS-AEI promotes patient safety by advocating simulation training to cultivate skills in academic surgical programs, supporting the development of new education methods and emerging technologies, identifying best practices, and facilitating research and collaboration among its member centers.
Building upon a rich tradition of landmark publications in the field, CSAT is harnessing the communications innovations of the 21st century to package and transmit its educational resources. As the ongoing legacy of print is joined by such mediums as three-dimensional apps on tablets and mobile devices, CSAT's original objective remains unaltered: to teach and train future and current surgeons to recognize the most consistent patterns of anatomic structure and function, while being mindful of possible anatomic anomalies and congenital variation common to many anatomic sites. This multi-level training enables surgeons to make accurate diagnoses, avoid error in the operating room, and reduce the possibility of postoperative complications.