Top Surgery News
Emory Surgery physicians honored on Doctors' Day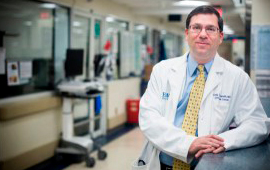 In recognition of Doctor's Day, the Emory School of Medicine Recognitions Committee sent out a call for nominations for doctors across the School of Medicine who are exceptionally dedicated to serving others. Among the featured faculty selected by the committee from over 195 peer and colleague nominations were Emory Surgery faculty members Olamide Alabi, MD; Angela Cheng, MD; Thomas F. Dodson, MD; Guillermo A. Escobar, MD; Edward Lin, DO; Denise J. Lo, MD; Charles A. Staley, MD; and Mark D. Walsh, MD.
---
Also in the News:
New robot at Emory Saint Joseph's Hospital to help diagnose and treat lung cancers earlier
Randi Smith and Deepika Koganti partner on two trauma-related grants
Two Emory surgical centers named in Newsweek's list of America's Best Ambulatory Surgery Centers
Emory Johns Creek Hospital adds new surgical robot for minimally invasive surgery
Gary Bouloux to lead multi-center study of metal hypersensitivity following TMJR
SORG Grant funds Dina Amin's work on orbital trauma and reconstruction
WISER Podcast garners Women of Excellence Award
Faculty Spotlights
M. Andrew Davis, MD

In addition to his duties as a trauma surgeon and working to develop quality improvement projects within the trauma program at Grady Memorial Hospital, Dr. Davis will serve as director of perioperative medical services at the hospital.
Dr. Davis' primary clinical focus is trauma and acute care surgery, with a particular interest in damage control surgery, trauma resuscitation, emergency general surgery, and quality improvement in these areas.
Prior to Emory, Dr. Davis was as a trauma surgeon/intensivist at Ben Taub Hospital in Houston, one of only two Level 1 trauma centers in that city and a leading institution in trauma and critical care medicine.
---
Denise J. Lo, MD

Dr. Lo specializes in adult and pediatric liver transplantation and hepatobiliary surgery, and her primary academic interest is translational research in transplant immunology.
As co-director of the Emory Transplant Center's liver transplant quality improvement program, she has focused on analyzing the evaluation process for liver transplant, waitlist management, and access to the liver transplant clinic.
Dr. Lo did her clinical fellowship in abdominal organ transplantation and her research fellowship in transplant immunology at Emory.
Trainee Spotlights
Constance Shreckengost awarded VECD Fellowship

As a VECD Fogarty Global Health Fellow, Constance Shreckengost, MD, PhD, will study breast cancer pathology in Santa Cruz, Bolivia, and implement smartphone-based digital whole slide imaging and immunohistochemistry at the Oncology Institute of Eastern Bolivia.
---
Abe Matar and David Faber's abstracts selected for ATC 2021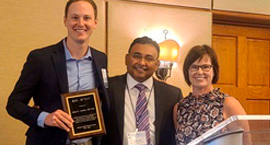 Abe Matar, MD, and David Faber, MD, submitted abstracts derived from work they conducted during their research sabbaticals in the immunology laboratory of former Emory transplant surgeon Andrew Adams, MD, PhD.
---
Charles Frank joins BARDA

Charles Frank, MD, has been named a medical advisor to the Biomedical Advanced Research and Development Authority. He will be assessing the cost and burden of sepsis in Medicare beneficiaries to inform possible interventions and solutions to this potentially fatal condition.