Faculty Spotlights
Virginia O. Shaffer, MD

Dr. Shaffer treats patients with colorectal cancer, anal cancer, and other gastrointestinal diseases, and specializes in laparoscopic surgery.
Her health services and quality improvement research has lowered the 30-day readmission rate for ileostomy patients at Emory University Hospital by improving communication between home health nurses and Emory clinical personnel, and identified risk factors for surgical site infections (SSIs) in patients about to undergo colorectal resection.
Dr. Shaffer is also interested in refining treatment for inflammatory bowel disease patients, and is evaluating the efficacy of fecal microbiota transplantation (FMT) in offering relief from pouchitis, an inflammation of the pouch created during surgery for ulcerative colitis that stores and eliminates solid waste.
Dr. Shaffer's faculty profile >>
---
A.L. Jackson Slappy, MD

In his role as associate chief of surgery at the Atlanta VA Medical Center, Dr. Slappy helps to lead a surgical service line made up of 11 different subspecialties, including cardiac surgery and neurosurgery. He also chairs the informatics interest group that is responsible for forming and maintaining numerous data analytics projects within the medical center and the Veterans Integrated Service Network (VISN).
Dr. Slappy is also an attending at Emory University Hospital's Acute and Critical Care Surgery Service.
Prior to joining the Emory Surgery, Dr. Slappy was affiliated with Emory Johns Creek Hospital. From 2005-2008, he held several appointments at the Naval Hospital, Charleston, SC, including chief of the medical staff.
Top Surgery News
William Jordan Presents Three-Year EndoAnchor Registry Study Data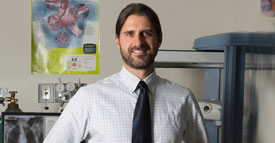 The data presented by William Jordan, MD, at the VEITHsymposium showed that the Heli-FX EndoAnchor system effectively treated patients with complex anatomy, including hostile aortic necks, requiring intervention for an abdominal aortic aneurysm.
---
Also in the News:
EUH Achieves Meritorious Outcomes for Surgical Patient Care
Felix Fernandez Named Chair of STS Workforce on National Databases
Emory Physicians Collaborate on Clinical Trial Testing Vitamin and Steroid Combination in Sepsis Patients
Keith Delman Admitted into American College of Surgeons Academy of Master Surgeon Educators
Luke Brewster Receives NIH R01 for Studying Pathways that Cause PAD
Sharon Muret-Wagstaff Appointed Director of ExCEL
"Lab Land" Coverage of Andrew Adams and David Mathews Study Team's Find That Blocking CD122 Might Improve Kidney Transplant Outcomes
Seth Force and David Kooby Hold Live Web Broadcast on Esophageal Cancer
Douglas Murphy Featured on FOX 5 Medical Segment Performing Life Saving Robotic Surgery
Trainee Spotlights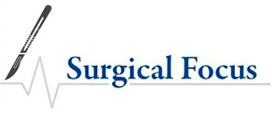 Brendan P. Lovasik, MD, general surgery resident, and Doan C. Nguyen, MD, PhD, instructor of medicine in the Division of Pulmonary, Allergy, Critical Care, and Sleep Medicine, shown here with keynote speaker Jeremy Boss, PhD, won 1st place poster awards at the XIX Annual Great Lakes Transplantation Immunology Forum.
---

General surgery resident Adriana Gamboa, MD, received a 2019 Conquer Cancer Foundation Merit Award from the American Society of Clinical Oncology. This is the fifth year in a row that a resident working in the lab of Shishir Maithel, MD, has received the award.
---

Xiaoying Lou, MD, cardiothoracic surgery integrated resident, won the Best Thoracic Surgery Oral Presentation Award at the 2018 Annual Meeting of the Eastern Cardiothoracic Surgical Society. Her abstract was concerned with the fact that patients in their 80s comprise an increasing proportion of patients presenting with non-small cell lung cancer.