Faculty Spotlights
Steven M. Roser, DMD, MD

Dr. Roser is the chief of the Division of Oral and Maxillofacial Surgery. Among his various specialties is virtual surgery planning for free flap reconstruction following ablative surgery for oral cavity cancer.
Dr. Roser has an extensive history of international service that includes being a team leader for the Missions Abroad Program of Healing the Children-Northeast every year since 1992, and participation in the Emory Haiti Alliance's summer surgical trips to Haiti's central plateau since 2017. He has received numerous awards recognizing his efforts as an international surgeon, including the 2019 Distinguished Service Award of the International Association of Oral and Maxillofacial Surgeons.
Dr. Roser's Faculty Profile >>
---
Maria C. Russell, MD

Dr. Russell did her general surgery residency at Emory, as well as a transplant immunology research fellowship with Dr. Christian Larsen as mentor. Upon completion of her surgical oncology fellowship at MD Anderson Cancer Center in 2012, she joined the Department of Surgery with a specific focus on complex gastrointestinal malignancies and melanoma.
Among Dr. Russell's clinical specialties is hyperthermic intraperitoneal chemoperfusion (HIPEC), which she performs at Emory University Hospital Midtown. This resource-intensive procedure delivers highly concentrated, heated chemotherapy directly to the abdomen, allowing for higher doses of chemotherapy than systemic chemotherapy delivery.
Top Surgery News
Our Top Providers in Q2 of 2019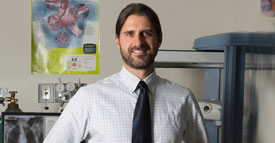 Emory Healthcare's Patient Experience team has announced the Top Providers for the second quarter of FY2019, according to Press Ganey patient survey scores. The following Emory Surgery faculty were included: Felix Fernandez, Robert Guyton, Michael Halkos (CT Surgery), Glenn Balch (Colorectal Surgery), Edward Lin, Neil Saunders, Joe Sharma (General & GI Surgery), Stephanie Drew (Oral & Maxillofacial Surgery), Felmont Eaves III, Gabriele Miotto (Plastic & Reconstructive Surgery), Cletus Arciero, David Kooby, Shishir Maithel (Surgical Oncology), Olamide Alabi, Michael Clark (Vascular Surgery).
---
Also in the News:
Mandy Ford Honored With 2019 AST Basic Science Investigator Award
Steven Roser Receives Distinguished Service Award from IAOMS
Emory Surgery Places 7th in 2018 NIH Funding Rankings
ETC Investigators Work Towards Broader Application of Costimulation Blockade-Based Immunosuppression
Lily Yang, Jack Arbiser, and Colleagues Test New Nanoparticle as Therapy for Advanced Melanoma
Andrew Adams is Co-PI of a Study Developing a Nanoparticle-driven Screening Method for Detecting Rejection of a Transplanted Organ
S. Scott Davis is Co-editor of New SAGES Manual of Hernia Surgery
Trainee Spotlights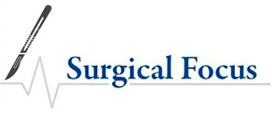 The Emory University medical student chapter of Alpha Omega Alpha has elected chief resident Priya Rajdev, MD, PGY-4 Paul Bennett Brock, MD, and PGY-3 Raheel Jajja, MD, to membership in the AOA for their dedication to medical student education.
---

Brendan Lovasik, MD, and Hannah Rutledge, PhD, MLIS, co-curate the Surgical Focus blog, a new resource for residents that provides evidence-based information related to topics raised in Emory Surgery's M&M conferences.
---

Erica Ludi, MD, general surgery resident on research sabbatical, has been accepted as the resident liaison for the Education Subcommittee of Operation Giving Back (OGB) to the Resident and Associate Society (RAS) Global Surgery Working Group of the American College of Surgeons (ACS). She will serve in this position from 2019-2021.