Top Surgery News
Emory Surgery faculty honored as top educators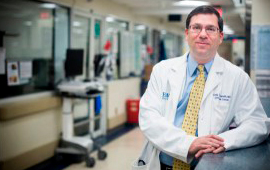 Faculty nominated by students and peers for special recognition on Educator Appreciation Day included Department of Surgery members Olamide Alabi, Angela Cheng, Christopher Dente, Robert Fang, and Mark Walsh. This honor is particularly meaningful this year due to the pandemic, as the conditions COVID-19 created caused faculty to exert extraordinary effort to maintain their responsibilities as educators and mentors.
---
Also in the News:
New robot at Emory Saint Joseph's Hospital to help diagnose and treat lung cancers earlier
Randi Smith and Deepika Koganti partner on two trauma-related grants
Two Emory surgical centers named in Newsweek's list of America's Best Ambulatory Surgery Centers
Emory Johns Creek Hospital adds new surgical robot for minimally invasive surgery
Gary Bouloux to lead multi-center study of metal hypersensitivity following TMJR
SORG Grant funds Dina Amin's work on orbital trauma and reconstruction
Lily Yang receives R01 to develop nanoparticle-driven immunotherapy (study description in NIH RePORTER)
WISER Podcast garners Women of Excellence Award
Faculty Spotlights
Preeti D. Subhedar, MD

Dr. Subhedar is the associate director of the Glenn Family Breast Center at Winship Cancer Institute and interim director of the Grady Comprehensive Breast Center at Grady Memorial Hospital.
Her research interests include investigating healthcare disparities in breast cancer treatment, particularly in African American and Hispanic populations; social determinants of health that affect overall outcomes in breast cancer; and quality improvement for disadvantaged patients.
Dr. Subhedar's recent research includes working to develop and initiate treatment-specific breast cancer algorithms across all Winship and Grady Memorial Hospital cancer sites for African American women in Atlanta.
Dr. Subhedar's Faculty Profile >>
---
Dominic Papandria, MD

After arriving at Emory in 2018, Dr. Papandria established a permanent Emory faculty presence in general surgery at Emory University Hospital Midtown. He also restructured the administration of the Emory general surgery residency's simulation curriculum to incorporate and integrate web-based scheduling, performance evaluation, and reporting/debriefing.
In 2019, Dr. Papandria co-edited Operative Dictations in Pediatric Surgery, published by Springer and designed as a concise guide to the pediatric surgical trainee and practicing surgeon alike who care for children across the surgical spectrum. He also authored seven chapters in the book.
His wide range of clinical interests includes minimally invasive surgery for acid reflux, gallbladder disease, and hernias; small intestine surgery; and esophageal surgery.
Trainee Spotlights
Michael Turgeon presents multi-institutional study at ASA Meeting

Michael Turgeon, MD, was first author, and his mentor Shishir Maithel, MD, was senior author of this study, which involved 20 high volume liver transplant centers. The investigators determined that the scheduling of direct-acting antiviral medications therapy was important for patients with hepatitis C-associated hepatocellular carcinoma undergoing liver transplantation.
---
Constance Shreckengost awarded VECD Fellowship

As a VECD Fogarty Global Health Fellow, Constance Shreckengost, MD, PhD, will study breast cancer pathology in Santa Cruz, Bolivia, and implement smartphone-based digital whole slide imaging and immunohistochemistry at the Oncology Institute of Eastern Bolivia.
---
Abe Matar and David Faber's abstracts selected for ATC 2021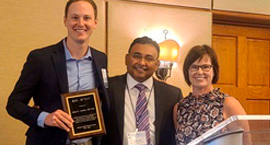 Abe Matar, MD, and David Faber, MD, submitted abstracts derived from work they conducted during their research sabbaticals in the immunology laboratory of former Emory transplant surgeon Andrew Adams, MD, PhD.