Faculty Spotlights
Wendy R. Greene, MD

Dr. Greene directs the Acute and Critical Care Surgery Service at Emory University Hospital and is an attending in the hospital's Surgical Intensive Care Unit.
Prior to coming to Emory in 2015, Dr. Greene served as an associate professor of surgery at Howard University College of Medicine and associate director of the division of trauma and surgical critical care at Howard University Hospital, which received an American College of Surgeons Level 1 Trauma Center designation during her tenure.
In 2017, Dr. Greene received a Presidential Citation from the Society of Critical Care Medicine for her extraordinary contributions to the organization.
Dr. Greene's Faculty Profile >>
---
Yazan Duwayri, MD

Dr. Duwayri was on the surgical team that successfully implanted Georgia's first FDA-approved fenestrated aortic endograft as a minimally invasive treatment for patients with complex abdominal aortic aneurysms in 2012.
He also specializes in carotid stenosis, aortoiliac occlusive disease, renal arterial stenosis, thoracic outlet syndrome, dialysis access, peripheral arterial disease, and venous disease.
Dr. Duwayri's research focuses on outcomes in vascular surgery and performance assessments of new endovascular aortic devices
Top Surgery News
Timothy Buchman and Rachel Patzer involved in COVID-19 research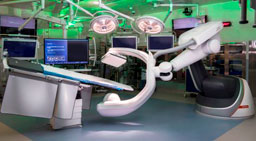 Timothy Buchman, MD, PhD, is participating in a study that hopes to harness the power of artificial intelligence to predict poor outcomes for ICU patients with the disease, and Rachel Patzer, PhD, is co-leading a project that is using the symptom checker app launched at Emory to create a nationwide cohort of 60,000 people who reported COVID-19 symptoms for several purposes.
---
Also in the News:
Maria Russell appointed to Georgia's ACS CoC Chair
Randi Smith invited to join ACS COT Working Group on the Social Determinants of Health
Craig Coopersmith one of three Emory faculty involved in shaping federal COVID-19 treatment guidelines
Richard Ricketts honored with AAP Arnold Salzberg Mentorship Award
Emory's surgery adjudicators must make complicated decisions during COVID-19
Emory helps build free online tool to assess COVID-19 risk
Trainee Spotlights

Out of 10 finalists, Elissa Falconer, MD, won first place in the NEJM QI Resident 360 Challenge. The goal of The Challenge is to provide a venue for residents and fellows to share their quality improvement projects with a global audience and receive feedback while also inspiring ideas for future projects. Her study aimed to standardize and reduce non-adherence to patient discharge opioid prescribing recommendations at the Atlanta VA HCS.
---

A grant from the the Georgia Clinical & Translational Science Alliance (CTSA) TL1/MSCR Program will provide tuition support for Jessica Keilson, MD, to obtain a Master of Science in Clinical Research degree as she studies potential molecular targets for combating cholangiocarcinoma.
---

The Society of Laparoscopic & Robotic Surgeons (SLS) has selected Katherine Fay, MD, to receive its 2020 Outstanding MIS Resident Award, which will allow her free membership in the organization. One of the components of the SLS mission is to provide educational opportunities for trainees who are interested in pursuing a career in minimally invasive surgery and/or surgical simulation.