Faculty Spotlights
Thomas S. Granchi, MD, MBA

Dr. Granchi is chief of burn surgery at Grady Memorial Hospital. Prior to joining Emory, he served as the medical director of the burn treatment center at the University of Iowa. He was a general surgeon in the U.S. Army Reserve Medical Corps from 2006-2017, and did two deployments each to Iraq and Afghanistan, and one to Kosovo.
He received his MD at Ohio State University, completed his general surgery residency and master teaching fellowship at Baylor College of Medicine, obtained his executive MBA at Rice University, and did his burns/surgical critical care fellowship at the University of Texas Medical Branch in Galveston.
Dr. Granchi's Faculty Profile >>
---
Chrystal M. Paulos, PhD

Dr. Paulos received her PhD in Biochemistry from Purdue University. She completed her post-doctoral training in genetherapy at the University of Pennsylvania, and her tumor immunology research fellowship at the National Institutes of Health, Bethesda.
The objective of Dr. Paulos' research is to develop novel T cell-based therapies for patients with melanoma. Her laboratory seeks to identify mechanisms underlying protective immunity in solid tumors, with an emphasis on adoptive T cell transfer therapy.
Top Surgery News
Emory helps build free online tool to assess COVID-19 risk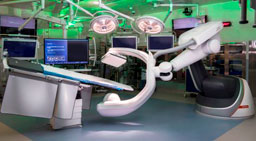 The new tool allows anyone to assess how likely it is that they have contracted the novel coronavirus. C19check.com makes it easy for the general public to self-triage and is designed, in part, to prevent a surge of patients at hospitals and healthcare facilities.
---
Also in the News:
Message from Emory Surgery Chair John Sweeney: Keep doing what you're doing
Rachel Patzer's familial isolation tweet receives national attention (USA Today story, NPR interview)
Timothy Buchman-led federal study finds surge in sepsis is placing strain on providers
Juvonda Hodge, Walt Ingram and Grady Burn Center's role in patient Jalen Richardson's long, difficult, and ultimately inspiring recovery featured in immersive story
Craig Coopersmith named a Master of Critical Care Medicine
Emory Surgery places 6th in 2019 NIH funding rankings
Trainee Spotlights

Parth M. Patel, MD, has received a Thoracic Surgery Foundation (TSF) Resident Research Fellowship Award for his project entitled "Achieving tolerance in NHP heart transplant recipients with donor exosomes." One of the criteria for the award is the project's potential for advancing cardiothoracic surgery.
---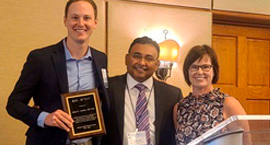 Abe Matar, MD, and Brendan Lovasik, MD, were each selected for Young Investigator Travel Awards for the 2020 American Transplant Congress, to be held in Philadelphia in May 2020.
---

Rachel Lee, MD, MSPH, won the Best Visual Abstract Award at the 2020 Annual Scientific Meeting of the Southeastern Surgical Congress. Her mentors are surgical oncologists Maria Russell, MD, and Shishir Maithel, MD.