Faculty Spotlights
Gary F. Bouloux, DDS, MD, MDSc

Having conducted multicenter studies into the efficiency of various surgical treatments for temporomandibular disorders that have advanced the science and practice of oral and maxillofacial surgery, Dr. Bouloux is considered one of the world's leaders in evidence-based management of temporomandibular disorder. His current investigations include the evaluation of surgical plates in the repair of jaw fractures and mandibular resection.
Dr. Bouloux's faculty profile >>
---
Theresa W. Gillespie, PhD, MA, BSN

Dr. Gillespie is a researcher with vast experience in both clinical oncology and cancer center administration. Her work has encompassed early phase I trials, multicenter phase III investigations, and population-based studies in cancer prevention, screening, and treatment. Her current research focuses on patient decision-making regarding cancer therapies, barriers to clinical trial accrual, health disparities, and outcomes, and is regularly funded by such agencies as the NIH, NCI, CDC, AHRQ, and the VA. 
Top Surgery News
Emory Cares for ICU Patients Remotely, Turning 'Night Into Day' From Australia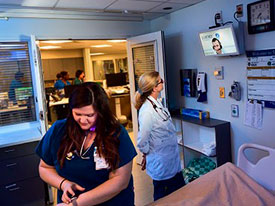 A partnership involving Emory Healthcare, Royal Perth Hospital in Australia, and health technology company Philips will move night intensive care work in the Emory eICU Center into daylight hours, focusing on the globalization of critical care medicine.
---
Also in the News:
Rachel Patzer Named Director of Emory Health Services Research Center
Stephanie Drew First Woman President of ACOMS
I. Raul Badell Receives 2018 ASTS-Astellas Faculty Development Grant
Trainee Spotlights

For her 2018-2019 research sabbatical, surgery resident Erica Ludi, MD,will travel to Santa Cruz de la Sierra, Bolivia, as a global surgery fellow of McGaw Medical Center of Northwestern University in Chicago, and work to strengthen the trauma and emergency medical services system within the region.
---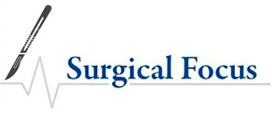 The 17th Annual William C. Wood Research Symposium showcased the basic and clinical science research of Emory Surgery's students, residents, and fellows. Pictured with select faculty, the winners were Nnaemeka Ndubisi (1st from left), Margot Hillyer (3rd), Sonia Lurie (6th), and David Mathews (8th).