Abdominal Transplant Surgery Fellowship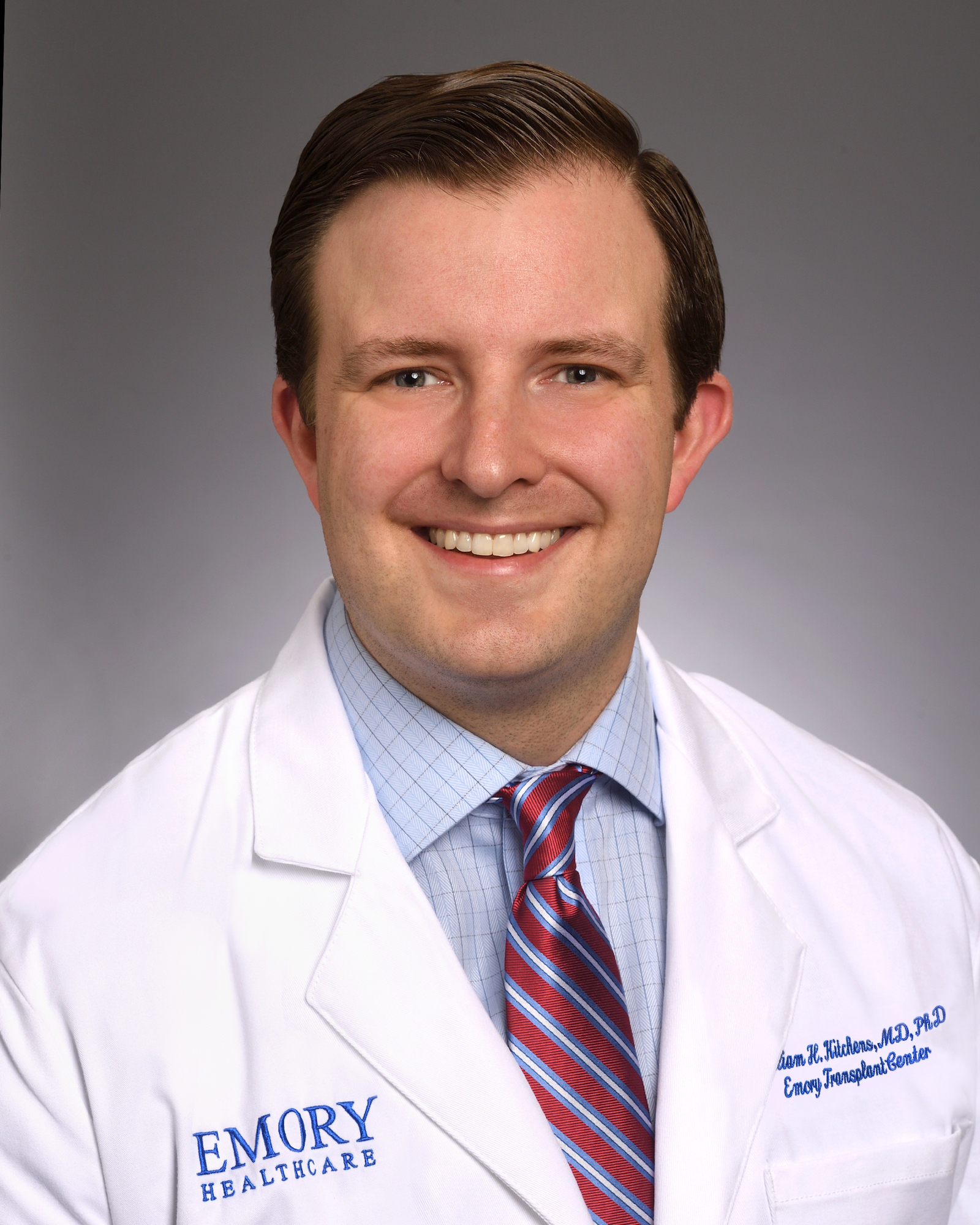 Dr. William H. Kitchens
Email Dr. Kitchens
Welcome from the Program Director
Thank you for your interest in the Abdominal Transplant Fellowship Program at Emory University. The transplant program at Emory is one of the largest in the country, with our surgical teams performing over 500 transplants annually. 
The Emory Transplant Center offers a two-year clinical fellowship accredited by the American Society of Transplant Surgeons.  Fellows obtain experience in adult living and deceased donor transplant at Emory University Hospital, and pediatric living and deceased donor transplant at Children's Healthcare of Atlanta. Additionally, fellows are trained in laparoscopic living donor nephrectomy and deceased donor organ procurement (including from donors after circulatory death).  We also offer our fellows the option of attaining a certificate in hepatobiliary surgery. 
The superb technical training our fellowship provides is shaped by our fellows' high case volume combined with complete faculty commitment to fostering early operative autonomy. The Emory Transplant Fellowship has earned a national reputation for producing well-trained surgeons, facilitating an excellent record of job placement for our graduating fellows. 
Outside of the operating room, fellows are mentored in the preoperative evaluation of potential organ transplant recipients and the full spectrum of post-transplant management issues. Our fully integrated multidisciplinary structure allows collaboration with nephrology, hepatology, infectious disease, pharmacy, HLA lab, and social work colleagues. Upon completing the program fellows should feel fully comfortable managing all aspects of the care of transplant patients. 
The program alternates between accepting one and two new fellows annually. All applicants are required to apply via the SF Match. Please see the How to Apply page for details. 
The Emory Transplant Center has a long history of high impact clinical, translational, and basic science research. Notably, the Transplant Immunology Research Program, started in 1994, is one of the premier centers of its type in the world, responsible for significant contributions to the field of transplantation including work on costimulation blockade and the development of belatacept. Fellows receive a unique experience with our innovative immunosuppression protocols. 
We strive to give our fellows comprehensive training across all facets of transplantation, aided by our large clinical volumes, robust research programs, and dedicated faculty mentors. 
Sincerely, 
William H. Kitchens, MD, PhD, FACS, FAST 
Associate Professor of Surgery, Division of Transplantation, Department of Surgery,  
Emory University School of Medicine 
Program Director, Abdominal Transplant Surgery Fellowship, Emory University SOM