Sharon Muret-Wagstaff named to Academy of Master Surgeon Educators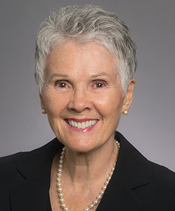 ---
Sharon Muret-Wagstaff, PhD, MPA, has been named an affiliate member of the American College of Surgeons Academy of Master Surgeon Educators (ACS AMSE), a distinction recognizing preeminent surgeon educators who have devoted their careers to advancing the science and practice of surgical education. Dr. Muret-Wagstaff and fellow new members will be honored during a virtual induction ceremony on October 15, 2021. They will join five other notable educators inducted in 2020.
The aim of the AMSE is to recognize and assemble a cadre of distinguished and renowned surgeon academics across the surgical specialties who will work closely with the ACS Division of Education to advance the science and practice of avant-garde surgical education and training. Members are selected through a rigorous peer-review process and induction is considered a high honor. Academy members will be expected to actively engage in activities to address the AMSE's goals.
Dr. Muret-Wagstaff is head of high fidelity simulation for the Carlos & Davis Center for Surgical Anatomy and Technique (CSAT), and directs the Co-management of Operating Room Emergencies (CORE) Simulation Program for teams of Emory surgeons, anesthesiologists, and nurses. In 2020, CORE designed a simulation approach for surgical teams to be able to safely adjust to caring for COVID patients in the operating room that has been recognized nationally as a key factor in organizational agility.
Beyond Emory's borders, she also co-chairs the Research and Development Committee for 100 ACS-accredited simulation centers and serves as associate editor of Simulation in Healthcare.