Deena Chihade places 2nd in Southern Region Burn Conference abstract competition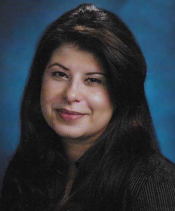 Chief resident Deena Chihade, MD, placed second in the resident abstract awards competition of the Southern Region Burn Virtual Conference 2020 for her abstract, "Autologous epidermal skin cell suspension: A cost-effective treatment for burns >20% TBSA in a county hospital with limited resources." Rohit Mittal, MD, director of the Burn Reconstruction Program at Grady Memorial Hospital's Burn Center, was Dr. Chihade's mentor for the study and co-author.
The project evolved from concerns about the significant cost of burn injury care at community health centers (CHCs) such as Grady, which consistently serve high need areas and underserved populations that are often low-income and uninsured.
Dr. Chihade posits that implementation of new innovations are key to maintaining successful burn units such as Grady's because of the patient benefits they can bring as well eventual cost reductions. However, integrating new technology with high upfront costs is difficult at CHC's, and requires thorough analysis of the advantages patients can experience and cost-effectiveness prior to institutional approval.
To exemplify their position, Dr. Chihade and Dr. Mittal chose to evaluate the cost efficiency and patient benefit of autologous epidermal skin cell suspension, a recently developed grafting technique that allows larger burns to be treated with a small piece of donor skin. This method has been shown to reduce the size and number of donor sites compared to traditional grafting, and also allows for fewer surgeries, faster wound closure, and shorter length of stay (LOS). 
The team analyzed treatment components of three separate patients at the Grady Burn Center with significant total burn surface area (TBSA) who underwent autologous epidermal skin cell suspension therapy. They compared such aspects as number of trips to the operating room, LOS, overall cost per day, and any other treatments that were incorporated, measuring these observations against the cost of the device and projected savings over time. 
Their analyses found decreased LOS, less operative time, and much lower costs when compared to demographically similar patient data from the National Burn Repository Database (NBRD) involving traditional grafting. They concluded that while the study was an early analysis and should be followed by larger scale investigations, that it clearly showed the potential for increased savings and considerable patient benefit offered by autologous epidermal skin cell suspension therapy in combination with standard approaches to burn treatment.
The complete abstract and Dr. Chihade's video presentation can be found here.