Long-time Emory Plastic Surgeon Dr. John Culbertson Dies in Plane Crash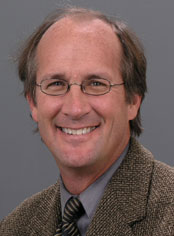 All of us at the Emory Department of Surgery are deeply saddened by the passing of Dr. John "Jack" Culbertson, who was killed on the evening of December 2, 2013, when the airplane he was piloting went down in North Georgia. On behalf of the entire Emory University community, we extend our deepest condolences to Dr. Culbertson's family. The circumstances surrounding the crash are still being investigated by the NTSB.
Dr. Culbertson was an associate professor of surgery within the Division of Plastic and Reconstructive Surgery, and had been a faculty member of the Department of Surgery of the Emory University School of Medicine since 1986. He served as chief of plastic surgery at both Emory University Hospital Midtown and Grady Memorial Hospital, providing exceptional clinical care to his patients and mentoring hundreds of plastic surgery residents doing rotations at the hospitals during the years. He was a member of multiple national societies, contributed to numerous publications and textbooks, and lectured nationally and internationally. In addition, he traveled to Navajo reservations for several years to provide instruction and perform surgery, and received an Outstanding Health Care Provider Award in 1997 for this activity.
A celebration Dr. Culbertson's life will be held on Saturday, December 7, 2013, 3:00PM, at Peachtree Presbyterian, 3434 Roswell Road NW, Atlanta, GA, 30305. In lieu of flowers, the family requests that donations be made to Island Heritage Trust, P.O. Box 42, Deer Isle, ME, 04627.
The following is the family-placed obituary that ran in the Atlanta Journal Constitution on 12/5/2013:
John "Jack" Harrison Culbertson Junior, beloved father, husband, brother, son, and friend departed this earth on Monday, December 2, 2013, at 7:10 pm at the age of 62. Jack is survived by his wife, Elizabeth Broaddus Culbertson, and his children, Kirby Steele Culbertson(25), John "Jake" Harrison Culbertson III (22), and Katharine Louise Culbertson (19); his mother, Grace Culbertson; and his sisters, Marian Burke and Katharine Prentice.
Jack was born on July 23, 1951, in Morristown, NJ, to Mr. and Mrs. John H. Culbertson Sr. Jack attended Peck Elementary School and the Lawrenceville School in Princeton, NJ, class of 1970. Growing up, Jack attended Camp Timanous in Raymond, MN, which shaped his lifelong passion for the outdoors. Jack graduated from the University of California, Berkeley, in 1974. He attended Emory University Medical School, graduating in 1978. Jack continued at Emory for his internship in general surgery from 1978-79, residency in general surgery at Wayne State University in Detroit, MI, from 1981-82, and residency in plastic surgery at Emory from 1982-84. He joined Emory as a faculty member in 1986.
In addition to his exceptional work with patients at Emory, he held a strong belief in the importance of education and training for the next generation of plastic and reconstructive surgeons. He put that belief into action as Director of Plastic and Reconstructive Surgery services at Grady Memorial Hospital, mentoring hundreds of plastic and reconstructive surgery residents during his 27 years at Emory. He also served as Associate Professor of Surgery, Division of Plastic and Reconstructive Surgery, Chief in the Department of Plastic Surgery at Grady Memorial Hospital and Emory University Hospital Midtown, and Section Chief of Plastic and Reconstructive Surgery at Children's Healthcare of Atlanta. For many years, Dr. Culbertson annually traveled with his students to Shiprock Northern Navajo Medical Center in New Mexico, and received the Navajo Area Indian Health Service Area Director's Award for Outstanding Health Care Provider in 1997. Jack was a teacher in all respects of life, sharing his knowledge and passion for the world with his friends and family. Jack was a curious and energetic man, demonstrated through his passions for flying, skiing, fly-fishing, ice hockey, carpentry, and mountaineering. He frequently spent time in the outdoors and logged hundreds of hours flying to Maine and Telluride. His sense of adventure was contagious to those closest to him, cultivating a wonder of the world and a desire to see and learn from all experiences.